The Planter Stand Will Provide a Fashionable Touch to the House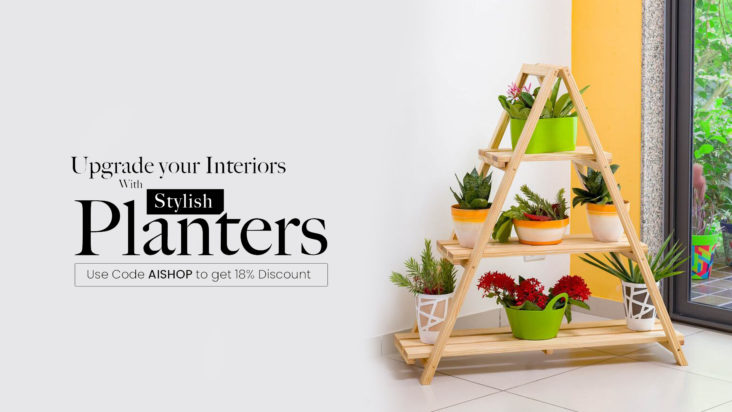 Every home includes antiques and other collectibles, but what else outweighs this concept? This is the new era of embracing nature's beauty. Plants are no longer just for gardens and terraces; they are also used as a decorative element to emphasise and compliment the silhouette and beauty of the plants. Furthermore, planters are an excellent complement for improving the interior of any stretch.
6 Planter Stand Designs That Might Rejuvenate Your Home and Offices:
Apkainterior.com has 6 outstanding planter models that stand out in creating a luxurious yet elegant ambience.
Have you ever considered giving your home a more aesthetic appearance while staying within your budget? The ranking is topped by this heavy-duty metal planter. This has a minimalist design yet is nonetheless awe-inspiring to visitors. It features a galvanised finish with a waterproof technique and iron legs that are robust and non-slip. These beautiful home accents are ideal for showcasing your indoor plants.
Since the dawn of time, black has remained the most subtle colour. This spherical iron planter increases the elegance of your room's cove joint without causing any bother. Installing such a sleek planter automatically makes the area a focal point and gives it a trendy, more modern appeal.
A planter does not have to be particularly complicated, intricate, or have a complex design. This double-decker planter has a graceful design that will draw attention from all directions. Its detachable tray adds to its appeal because it can be utilised as desired. It also contains non-slip rubber cushions and non-marking glides to prevent scratching and noise. It is an excellent choice for an entryway, near your sofa, or by the side of your bathtub with a glass of wine.
Looking at the geometric traditional design gives you a vibe that leaves you speechless. This classic planter is masterfully crafted in ceramic by our artists to enhance the ambience of your dining room and workplace with vibrations of refreshment and a tranquil experience.
Do you fall short of exceptional space in your room? Don't worry, we've got your back. Our black hanging planter does the trick and keeps you from falling behind in the interior design game. It is made of high-quality galvanised iron and has a lot of character and a strong presence and an inventive shape that ensures endurance.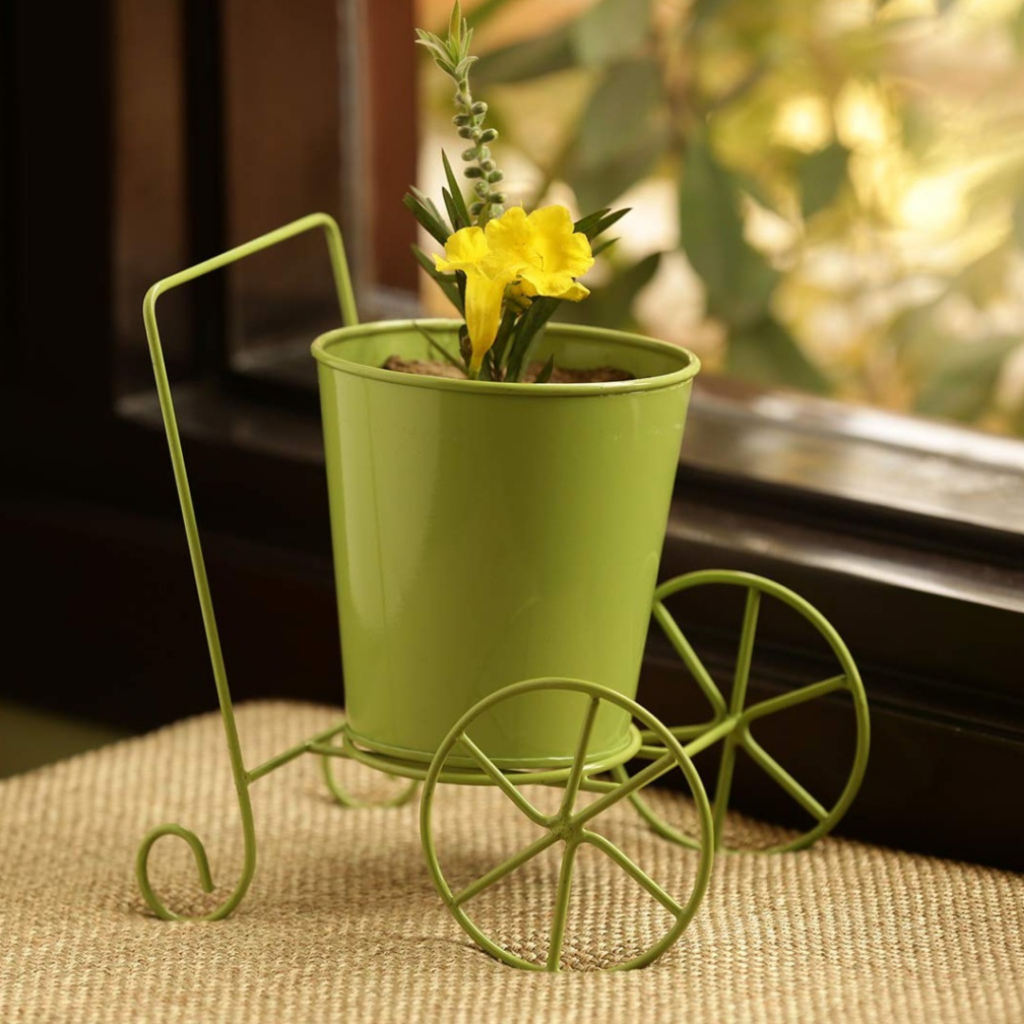 To be convinced, this trendy planter is the buzz of the show. This glossy wheeled planter with a minimalist design and a chic in modern décor is ready to be added as a mood enlightener and to be put in your candle light dinner tables and during meetings.
Plants and planters are the current fashion, transforming walls, tiles, and furnishings. Go above and above to give your home a one-of-a-kind appearance. Apkainterior.com has these magnificent and exquisite planters at the most moderate and fair costs with the greatest quality.